Ltd "DAINA EL" has been involved in the implementation of the ESF project "Participation of Vocational Education Students in Work-Based Learning and Training Practices in Enterprises" (No. 8.5.1.0/16/I/001).
Project implementation time: January 27, 2017 to August 31, 2023.
The aim of the project is to increase the number of learners from qualified educational institutions following their participation in work-based learning or employer-led training or apprenticeships.
The target group of the project is students of educational institutions who are studying in vocational secondary and vocational education programs.
Within the framework of the project, the target group members, from the vocational education institutions involved in the project, are trained (theoretically and practically) by entrepreneurs (employers), with whom LDDK concludes a cooperation agreement on the implementation of such training. Thus, the target group participant acquires knowledge and skills while working in the real world of work, but the employer himself / herself provides the learner with the knowledge needed for the particular occupation.
The project costs are covered by 85% of the ESF (European Social Fund), 15% of the Latvian state budget.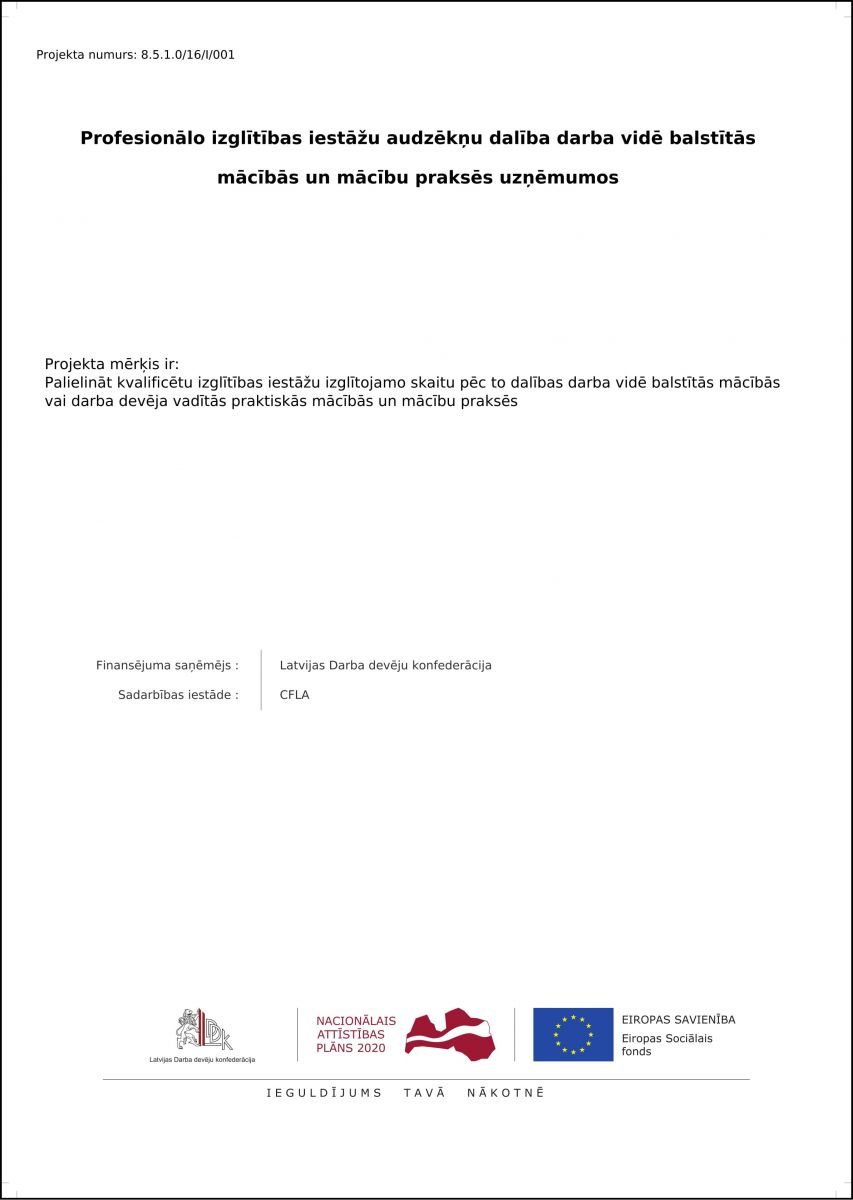 The leading employees of Ltd "DAINA EL" - Sergejs Lupas, Armands Kozlovs, Ilgvars Kozlovs, Eduards Lūsis, Guntis Balulis and Maksims Cubarovs - participated in the two-day training "Improvement of Production Process Management" organized by the Center of Commercial Education. The participants of the training acknowledged that the content of the course met their needs and was useful for further work. The training was co-financed by the European Social Fund.
- Ingus Mozalevskis, Chairman of the Board of Ltd "Daina EL" from October 2012 till April 2013 participated in the professional development training program "Production Management" organized by the Association "Latvian Window and Door Manufacturers Association" and Latvian Investment and Development Agency (LIAA) exportable enterprises ", co-financed by the European Social Fund.